£1.4m loss for Derry property firm Braidwater Holdings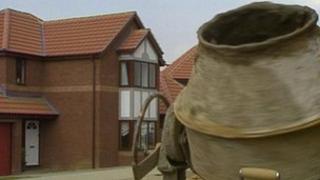 A Londonderry property firm has reported a loss of £1.4m for 2011 as difficulties in the development sector continue.
Braidwater Holdings, which has its registered office in Eglinton, had shown a profit of £317,000 in 2010.
Turnover in 2011 was £18.7m, up from £10.6m in 2010, although expenses also increased.
The directors said it was a disappointing result in "a very challenging year".
They added that the position of the group was "in keeping with the difficulties being experienced by many property developers, investors and competitors with the construction industry".
The firm's liabilities outweigh its assets by more than £19m and it has Ulster Bank borrowings of £33m which are repayable on demand.
The company said it has been in "constructive negotiations" with the bank and is confident that its loan facilities will be renewed.
Braidwater has been operating since 2001 and delivered a series of commercial and residential projects, mainly in the Derry area.
The firm's focus in recent years has been in the north west of England, particularly Liverpool where it has worked mainly on housing projects.