Teachers will get 90 weeks salary to retire early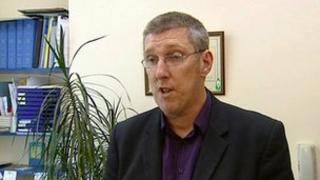 The education minister has revealed that teachers taking redundancy will be able to leave with a severance package of up to 90 weeks pay.
John O'Dowd has allocated £167m to make the offer to school staff taking voluntary redundancy from April onwards.
The offer is three times as much as the redundancy package teachers are contractually entitled to.
The Northern Ireland Teachers Council (NITC) welcomed the announcement.
NITC said would the offer would "permit schools to manage their staffing costs more effectively".
Mr O'Dowd told Good Morning Ulster that the offer was an "invest to save programme" that would "re-profile" teaching staff across Northern Ireland.
The money will be used to encourage teachers in their 50s to take redundancy before they reach pensionable age. The 90 weeks severance pay is designed to bridge the gap.
"We recognise that, despite the significant amount of money agreed with the executive last week, we are still going to be facing redundancies going into the future," said Mr O'Dowd.
"Yes, staff will be leaving the service but there is a significant number of staff who are coming close to retirement age.
"They don't want to go too early because that will have a negative affect on their pensions.
"I want to allow these staff to be able to leave the service with dignity and recognition of their service to education.
"That will allow us to re-profile our educational workforce going into the future."
Spokesperson for the NITC, Tony Carlin said: "The announcement of improved severance arrangements for teachers will enable them to leave their chosen profession and would also permit schools to manage their staffing costs more effectively.
"The NITC congratulates the minister on securing the additional monies and giving commitment to manage the staffing reductions through voluntary means where possible."