Accountant faces disciplinary action over failed science park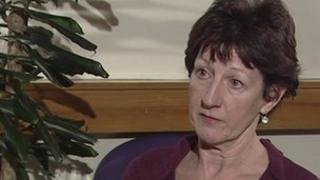 The Department of Enterprise has begun disqualification proceedings against an accountant at the centre of a failed Bioscience and Technology Institute.
Teresa Townsley was criticised for charging a fee of £25,000 for finding premises for the Bio-Science and Technology Institute in Belfast.
She has denied any wrong-doing and said she has no plans to return the money.
The institute - which cost the taxpayer £2.2m - crashed in 2002.
The Bio-Science and Technology Institute, a government-backed body, was set up in the late 90s to offer support to biotech companies wanting to start up in Northern Ireland.
After Teresa Townsley - a chartered accountant - was appointed to the board, her own private company earned £127,000 in fees from the Institute.
She also received another £25,000 pounds for helping find it a premises.
"That fee was earned honestly and in good faith," she told the BBC.
"I didn't think there was anything wrong with this at the time. We were paid for the work that we did and this was part of our work."
The Department of Enterprise is attempting to have her disqualified from being a company director.