Accountant faces disqualification over failed science park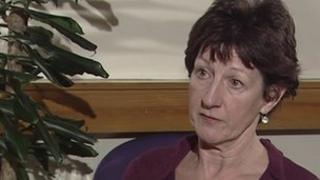 The Department of Enterprise, Trade and Investment (DETI) has begun disqualification proceedings against an accountant at the centre of a failed Bioscience and Technology Institute.
Teresa Townsley was criticised for charging a fee of £25,000 for finding premises for the Bio-Science and Technology Institute in Belfast.
She has denied any wrong-doing and said she has no plans to return the money.
Plans for the institute - which cost the taxpayer £2.2m - crashed in 2002.
The Bio-Science and Technology Institute, a government-backed body, was set up in the late 1990s to offer support to bio-tech companies wanting to start up in Northern Ireland.
It was meant to have been sited at Belfast City Hospital, but instead opted for a building in the harbour estate.
The building - called Harbourgate - proved too expensive to fit-out and the entire project went bust. It was sold, but did not make enough money to repay any of the £2.2m in grants paid through DETI.
After Teresa Townsley, a chartered accountant, was appointed to the board her own private company earned £127,000 in fees from the institute.
"I did not get that work for being a member of the board. I got that work because my company was asked by the board to do the work and there were other people asked to do work as well.
"It was not unethical. It was ethical because I was asked to," she told the BBC.
On top of the £127,000, she also received another £25,000 finder's fee for helping locate a building for the fledgling Institute.
The money was paid into a private bank account in Spain.
"That fee was earned honestly and in good faith. We were paid for the work that we did," she continued.
"This was part of our work."
Concern
But a report from a government spending watchdog, the Northern Ireland Audit Office, said there was no evidence that she had told the rest of the board about this payment.
Its report said there were "concerns surrounding her conduct".
Responding to the report, Mrs Townsley said: "I would consider myself to be a very honest person. Very forthright and you ask anyone that I have sat on a number of boards with and they will say I am a decent person and honest."
Mrs Townsley is now based in Barcelona from where she runs a sailing school.
She said her involvement with the institute had left her unemployed and unemployable in Northern Ireland, and ruined her health.
"I have been through hell and back. I sat for six months contemplating if suicide would take it away," she said.
"I could just not believe, I could not believe that anyone could do this to an individual when decisions were made by a board. How could anyone pick on one individual when you are there as a member of a board?
"I had a serious nervous breakdown. I spent five years under serious medical care. I suffer from depression. I have good days and bad days."
Mrs Townsley was the vice-chair of the now defunct small business agency LEDU when she was appointed to the board of the institute.
She also sat on the boards of the Health and Safety Executive and Invest NI and was a member of the senate at Queen's University, Belfast.
"I have been scapegoated. I have been treated very unfairly, very inequitably," she said.
"I think I have to say to other people if you are sitting now on a board of a government company - a not for profit company - you have to be very, very careful.
"Because in 10 years time if someone does not like a decision you have made... I would say to anyone involved in these companies to be very, very careful."
The Department of Enterprise, Trade and Investment is attempting to have her disqualified from being a company director. It said Mrs Townsley and her husband Michael have been referred to the accountants' regulatory board.