Former RUC officer criticises rehiring process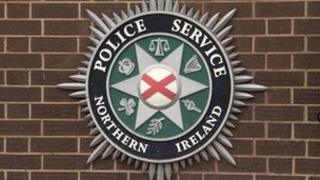 A former RUC officer rehired by the PSNI after retiring with a Patten redundancy package has criticised the recruitment process used.
The former officer said he was recruited as a driver for the police without an interview for a job that was not publicly advertised.
He left the RUC in 2001 after 32 years with a lump sum payment of £180,000 and receives a pension of £24,000.
The former officer said he was "effectively head-hunted" for the job.
He said he was contacted by a company who had been given his details by a recruitment agency four years after leaving the RUC and offered the civilian job. He turned it down three times before finally accepting it.
He said he "stuck it out" for three of four months before leaving.
"If they (the jobs) were advertised I didn't see any advert nor did I apply for that job - I was effectively head-hunted.
"They rang me and asked me to take the job. I did not make any overtures to them," the officer, who wanted to be referred to as Jim, said.
"They were about 30 others (former officers) started with me at the same time.
"I'm also aware of a former traffic sergeant who, as I understand it, finished on a Friday in a particular role and started on the following Monday in the civilian version of the same role."
Skills and experience
The PSNI has defended the practice, arguing that it needs the range of highly-specialised skills and experience possessed by the former officers it has rehired.
"They do absolutely fantastic work in some very challenging areas and their experience and expertise is of huge benefit to us," Deputy Chief Constable Judith Gillespie told a meeting of the Policing Board last week.
However, Jim said the way the PSNI had gone about the process was wrong.
"I don't dispute that they need these officers, but there's employment legislation, it's been in place since 1976 and they have found a way, in my opinion, of subverting that legislation," he said.
"The PSNI are not directly recruiting these officers, it's done through a recruitment agency."
Jim said he he opposed the Patten reforms which led to the RUC being disbanded and hundreds of officers taking redundancy packages.
"Effectively I believe Patten was a sop to terrorism - stop bombing London and we'll disband the RUC.
"At the end of the day,I don't see that the PSNI was created for anything other than political reasons."
However, on the recruitment of former officers he added: "I don't see why if these jobs are required why the PSNI cannot do it themselves.
"They should certainly be ending the old boy aspect of it, but if it's a fair competition for the jobs and they need the workers then why not."