Government moves to impose household TV levy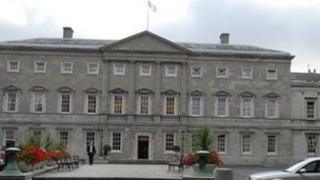 A television levy could be placed on every household in the Republic, even if they do not have a television set.
The charge is being considered by the government as a replacement for the current 160 euro television licence.
Communications Minister Pat Rabbitte said the new system was needed because of the numbers using non-traditional means to access RTE programmes.
He said a broadcasting levy would not be higher than the current licence fee and may even be lower.
Mr Rabbite said that if the move was implemented, "almost every household" would have to pay the new fee.
He said 25m euros annually was lost through television owners not paying their licence fee.