Irish houses drop 47% in value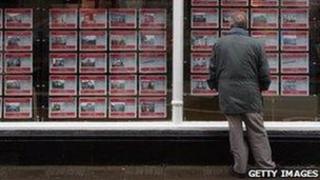 House prices in the Republic of Ireland are now 47% below their 2007 peak and are still falling, according to official figures.
The details are contained in Central Statistics Office monthly house price index.
It shows prices fell by 1.7% in December. This compares with a decline of 1.5% recorded in November and a decline of 0.5% in December 2010.
The rate of decline was greater in Dublin where prices fell by 2.4%.
The cost of a house in Dublin in December was 19.3% lower than in December 2010.
House prices in Dublin are 54% lower than at their highest level in early 2007, while apartments in Dublin are 58% lower than they were in February 2007.
The Irish Republic experienced an enormous property price bubble in the years leading up to 2007.
The inflating and bursting of that bubble was one of the major factors in the country's economic crisis.