Smithwick Tribunal to resume in Dublin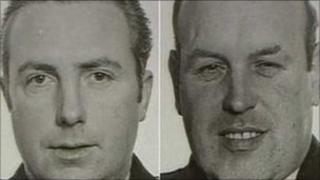 The Smithwick Tribunal resumes public hearings in Dublin on Wednesday.
The tribunal is investigating allegations of Garda collusion in the 1989 IRA murders of two senior RUC officers.
Chief Supt Harry Breen and Supt Bob Buchanan were shot dead by the IRA in south Armagh only minutes after they had left Dundalk Garda Station.
The tribunal, now almost seven years in existence, began its public hearings last June.
Judge Peter Smithwick has previously indicated that he will submit his final report by the end of May this year.