Gamestop closes four NI stores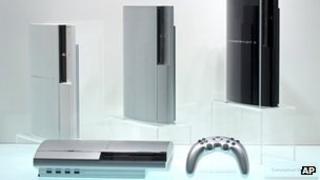 The American computer games retailer Gamestop has closed all of its Northern Ireland stores.
Four shops in Belfast, Bangor, Londonderry, and Newry closed on 22 January. A sign was posted on shutters directing people to their website.
Six months ago the company announced their plans to exit the UK market in terms of brick and mortar shops and focus on their digital presence.
In a statement the company said; "These final closures completed the process."
Another Belfast store was closed in 2011, along with a store in Birmingham and one in Stockport.
All their physical shops in Northern Ireland have now closed.
It is understood that their UK website will be mainly run by staff from their Dublin office, and the company will keep its shops open in the Irish Republic.
The company are keen to let customers know that all outstanding deposits and gift cards will be honoured through their website.
For more on this story, download the NI Business news podcast (make hyperlink to -http://www.bbc.co.uk/podcasts/series/nibusiness)