Derry City of Culture body criticised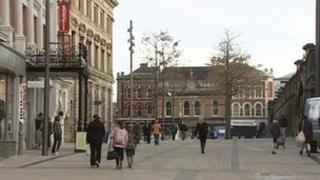 The body set up to organise the UK City of Culture celebrations has been criticised by councillors in Londonderry.
Derry was chosen as the UK's inaugural City of Culture in July of 2010 and will take the mantle next year.
SDLP, DUP and Sinn Fein members have accused the Culture Company of not doing enough to inform the council about what is being planned.
The SDLP's Brenda Stevenson said lessons had to be learned.
"It all boils down to a breakdown in communication," she said.
"We are being met on a day and daily basis by communities and individuals who are coming up with great projects, great programmes for the city of culture and they're saying to us 'where do we go for funding?'
"We're forwarding them to the City of Culture, we're not finding out afterwards what's happened."
However, an independent member of the company charged with organising the UK City of Culture celebrations has defended its performance so far.
Brian Dougherty said work has been done behind the scenes and a draft programme of events will be published in April.
He described some of the criticism levelled at the Culture Company as unjustified.
The idea for a UK City of Culture came from the success of Liverpool during its year as European Capital of Culture in 2008.
The honour does not come with any direct government funding but the bid organisers are hoping to use it is a focus for fundraising and regeneration.