Woman victim of east Belfast armed carjacking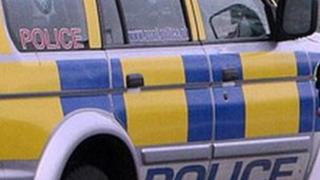 A woman has been left badly shaken after hijackers threatened her with a knife on Saturday afternoon.
The woman was sitting in her vehicle at the junction of the Newtownards Road and Finmore Court at about 16:30 GMT when she was approached by two men.
One produced the weapon and told her to get out before the pair drove off in the vehicle.
It is the latest in a series of vehicle hijackings across the city, mainly targeting women.
A police spokesperson said the vehicle was driven in the direction of Bridge End but has not yet been recovered.
He added that the woman was not injured but was badly shaken.
Alliance East Belfast MP Naomi Long said that it was "particularly shocking" that it happened on a busy road in the middle of the afternoon.
"This spate of car hijackings must stop. Somebody could be seriously injured or worse if this series of crimes continues," she said.
"People are scared that their car will be hijacked, so I would urge people to keep their doors locked and windows up."