Two treated for inhaling smoke after Coalisland fire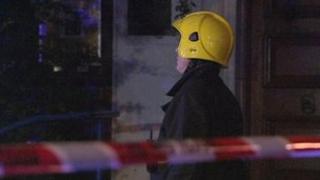 A man and a woman have been treated for the effects of breathing in smoke following a fire in Coalisland.
The fire happened at a house on the Derrytresk Road on Sunday night.
A smoke alarm alerted the couple to the fire and they were able to put it out with buckets of water before the Fire and Rescue Service arrived.
There were also overnight fires at homes in Portadown and Twinbrook on the outskirts of Belfast.