Promoter's property company enters administration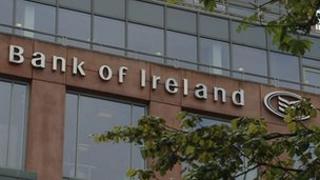 A property firm controlled by the Belfast concert promoter Eamonn McCann has been placed into administration.
Sultan Properties last filed accounts for the year ending March 2008.
The administrator's report indicates that the firm owes the Bank of Ireland around £25m.
The firm is linked to a shopping centre in Greater Manchester which was placed into receivership in 2010.
The Wheafsheaf Centre in Rochdale was owned by a trust which was in turn controlled by Sultan Properties.
KPMG, which was appointed as receiver to the shopping centre, is also acting as administrator to the property firm.
Mr McCann's main business, Wonderland Promotions, is unaffected.
In 2007 a Sultan Properties joint venture was one of three developers short-listed to redevelop Rochdale town centre.
Sultan was not awarded the contract and subsequently launched a legal action claiming mistakes had been made in the selection process.
As a result the process was re-run in 2009 but Sultan lost out again.
The administrator's report does not go into detail about what happened at the firm stating only that "the company failed to meet the requirements of the secured lender in relation to the monies advanced to fund the company".
The Wheafsheaf Centre is still open and the administrator said it will be marketed for sale "in due course".