HMRC warns laundered fuel is a 'risk to the public'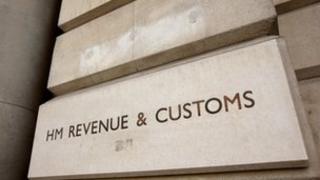 Illegal fuel laundering plants present a risk to the public, HM Revenue & Customs (HMRC) has warned.
Three fuel laundering plants were discovered in Counties Armagh and Tyrone last week.
HMRC said its officers investigated a building destroyed by fire, unsafe fuel tanks transported on roads and half a tonne of dangerous waste indiscriminately dumped.
Investigations into the three laundering plants are ongoing.
On Saturday 21 January, HMRC and PSNI officers removed over half a tonne of toxic waste created by the laundering process. Five vehicles, 4,000 litres of laundered fuel and a quantity of bleaching earth were also seized during the operation near Fivemiletown.
A mobile laundering plant was found abandoned by the roadside in Crossmaglen, County Armagh, and dismantled by HMRC officers. The laundering plant consisted of two large fuel tanks hidden in a trailer and secured only by a rope.
On Wednesday 25 January HMRC officers attended the scene of a fire in Benburb, County Tyrone. A shed, believed to have contained a laundering plant, was completely destroyed in the fire.
Graeme Anderson, assistant director of specialist investigations at HMRC, said before buying cheap fuel motorists "need to consider the real costs of laundered fuel".
"Safety features for handling any type of fuel are there for good reasons," he said.
"Buying illicit fuel not only funds organised crime but supports and encourages these dangerous activities within our communities.
"The only winners are the criminals, profiting at the expense of honest businesses and costing us all, as taxpayers, millions of pounds every year."