Rain owners enter voluntary arrangement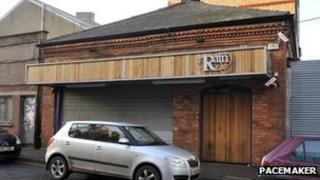 The BBC has learned that the firm which runs one of Belfast's leading nightclubs has entered a Company Voluntary Arrangement (CVA).
A CVA is a deal between a company and its creditors which involves a strict repayment scheme overseen by an insolvency practitioner.
Coral Inns (NI) which owns the Rain nightclub on Tomb Street signed up to the arrangement just before Christmas.
In 2011, the firm faced two winding-up petitions from creditors.
A CVA gives a company the breathing space to trade its way out of difficulties.
The nightclub is continuing to operate as normal.
The firm's most recent abbreviated accounts, for the year ending August 2010, show the balance of the profit and loss account rose from £40,000 to £245,000 suggesting an annual profit of £205,000.
The terms of the arrangement will see creditors getting all of what they are owed within an initial 14 month period, with the option for a time extension.
It also involves a third party investor providing £100,000 for the purpose of the arrangement.
The company's main creditors are HM Revenue and a drinks supplier.