County Fermanagh Housebuilder confirms Nama move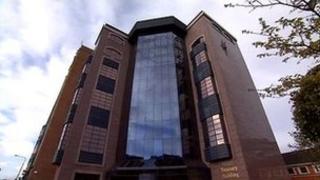 A County Fermanagh housing developer, Fider Homes, has confirmed that its bank loans have been moved into the Irish government's National Asset Management Agency (Nama).
Nama buys and manages property loans which were made by Dublin-based banks.
Fider has almost £14m in loans which were originally made by Anglo Irish Bank and First Trust.
The firm lost £10m in the year ended February 2011 after writing down the value of sites and work in progress.
The company said it is in negotiations with Nama which will "enable it to dispose of the remaining assets in an orderly fashion over an extended period".
It wrote down the value of its assets from £14.7m to £4.2m over the year which means its liabilities exceed its assets by almost £9.5m.
The company said that new valuation figure is uncertain given the "current challenging economic conditions and the downturn in the property market."
It currently has houses for sale at developments in Omagh and Dunmurry.
Nama was set up as part of the Irish government's response to the property and financial crisis.
The agency is sometimes referred to as a "bad bank" but it takes over "good" loans, which are being repaid, as well as bad loans.
Nama has taken over around £3.5bn of loans which relate to Northern Ireland.