Belfast household gas prices to drop by 10% from April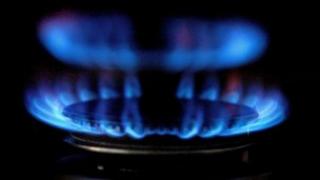 Gas prices are set to fall for many Northern Ireland households later this spring.
The Utility Regulator has confirmed a tariff review process is underway with Phoenix, the biggest supplier locally.
An increase in gas supplies has helped drive down gas prices around the world.
There have been two major factors - it has been a mild winter and the controversial method of extracting gas known as "fracking" has brought more supplies onto the market.
Energy companies in Britain have reduced their tariffs by an average 3.5% in recent months.
The lower tariffs in the greater Belfast market could be by as much as 10% and are expected to apply from April.
That would leave Belfast consumers enjoying some of the lowest prices in the United Kingdom.
Consumers outside Belfast will have to wait until the autumn for the next review of their tariffs.