Salmonella outbreak may be from watermelon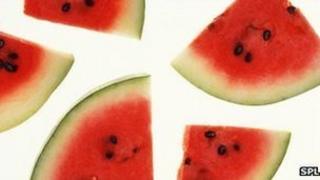 The Health Protection Agency is investigating a salmonella outbreak which could be linked to watermelons.
Thirty five cases have been identified across the UK, one of them in Northern Ireland.
There are four cases in the Republic of Ireland.
One person has died, but it is understood they may have had underlying health problems.