Indian international cricketer Udy Joshi guilty of abuse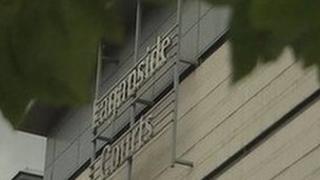 A former Indian international cricketer has been convicted of sexually abusing a teenage boy more than 30 years ago.
Udy Joshi, 68, who lives in North Carolina in the US, was found guilty by a jury at Belfast Crown Court.
His victim, now 45, was 13 at the time of the abuse. Joshi was in Northern Ireland for the summer to play for a club and to train young cricketers.
He was released on £40,000 bail so pre-sentence probation can be compiled. He will be sentenced next month.
During the trial the jury heard how Joshi impressed the teenage fan with stories of how he had played and against with top English cricket stars.
At the time Joshi was a right-arm off-spinner for Sussex.
Giving evidence to the court, Joshi's victim described how at first nothing untoward happened and that he even attended a test match between England and India at Edgebaston along with Joshi who got both him and his father into the team hotel.
Slept in same bed
The first alleged incident happened the night before Joshi was due to hold a training session and the then teenager ended up staying overnight in the same house as Joshi.
He told the jury how he had "no concern at all" when Joshi asked him if he wanted to sleep in the same bed, as he thought he would hear more stories of his cricket heroes.
However, he said after falling asleep, he woke to find his underpants being pulled down and Joshi touching him inappropriately.
"I told him to stop," said the 45-year-old and Joshi did, but within a short time, he was abusing the boy, leaving him in severe pain, feeling "humiliated and degraded" before he then forced the schoolboy to perform a sex act on him.
The following morning before the training session, Joshi told him it was their "secret".
Around two weeks later, the victim said he was again staying in the house and had gone to bed but that Joshi was standing at his bedroom door in vest and underpants, "beckoning" him into the bedroom.
He told the jury he only went with Joshi to avoid a scene but that once in the bedroom, Joshi put him face down on the bed and abused him again.
On another occasion when the boy stayed overnight at the house, he told the jury that this time "I had a strategy" and when Joshi again came to his bedroom door in vest and pants, the victim motioned to lift a shoe "to fight him off".
Married father-of-two Joshi gave evidence to the court on his own behalf, claiming that nothing untoward or sexual had ever happened between him and the victim.
The jury also heard numerous references about Joshi, written by a former Indian test player and a school principal where Joshi also coached, speaking of his "impeccable moral character".