New initiative aims to tackle sectarianism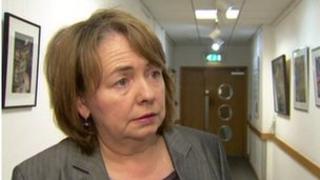 A new initiative which aims to tackle sectarianism and racism through health and well-being is being launched later.
The Growing Respect programme uses gardening and exercise to promote better relations among communities.
It aims to target 400 people from community groups across the city.
The project is funded by the European regional development fund, through the European Union's Peace lll programme.
Bernie Kelly, deputy chair of Belfast City Council's parks and leisure committee, said it was an inter-generational project
"This initiative is about growing respect between cultures and ages," she said.
"The council is very optimistic we will get a good return on our investment.
"We want to break down stereotypes between young and old people in the city and give people a better value of the environment."
She said the horticultural element was designed to attract older people and said four gardens would be used.
"These are areas that were in the past maybe contested spaces, but they are now shared spaces and people have really taken to them," she said.