Tandragee firm fined over home descriptions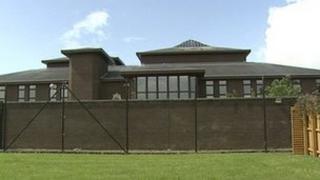 A property development company has been fined £1,500 for mis-describing homes it was selling in Lurgan.
In its brochure, New Quay Developments of Tandragee said the new-build homes would have tiled bathroom floors and specified a type of kitchen unit.
However, four purchasers complained as their homes were not completed as indicated in the brochures.
This led to a Trading Standards investigation. The company later admitted six charges against it.
In August 2011, a judge had agreed to postpone sentencing as the company offered to resolve the outstanding issues with the aggrieved purchasers.
During a hearing at Craigavon Magistrates' Court on Tuesday, a judge heard evidence from each of the purchasers that the company had finally resolved matters to their satisfaction.
Julie Harrison of the Trading Standards Service said: "A home is the biggest purchase we make and we are entitled to expect that it is described accurately.
"Estate agents and property developers alike are under a legal duty to ensure that purchasers are not misled.
"This service will investigate and will not hesitate to bring before the courts those agents and developers who flout the law in this way."