Man uses knife in another Belfast attempted hijacking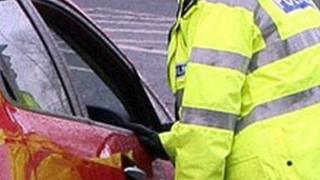 A man armed with a knife has attempted to hijack a van in north Belfast.
He threatened the driver of the van as he made a delivery at a newsagents in Ardoyne at 05:30 GMT on Wednesday.
The man tried to get into the vehicle but was unsuccessful and ran off.
There have been 19 attempted hijackings in greater Belfast this year, with the vehicles being taken 13 times. Police have arrested nine people and charged four in connection with the hijackings.