Halifax Belfast jobs in doubt over restructuring plan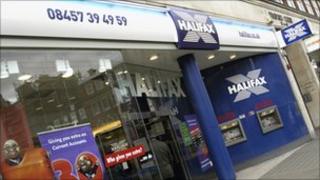 There are fears over possible job losses at the Halifax in Belfast as part of a restructuring programme.
Staff have been told that 80 jobs in the Halifax's Retail Mortgage and Private Banking section, based at the former Gasworks site, will be relocating.
So far, staff have not been told where the jobs are going to be based.
Halifax is part of the Lloyds Banking Group which, on Tuesday, announced it was shedding 1,000 jobs in the UK.
A spokesperson said: "The Gasworks is not closing but remaining a Lloyds Banking Group site.
"Retail mortgage and private banking operations are pulling out of the building."
Three centres
The relocation move will take place at the end of the year.
Lloyds operates from three centres in the greater Belfast area: Donegall Square North, the former Gasworks site and at Ballyoran Lane in Dundonald in the east of the city.
The company said Belfast would remain an important centre for its group and redeployment opportunities for those whose jobs were affected would be explored between now and the end of the year.
But, in what a source called "a worst case scenario" jobs could be lost if the Belfast jobs are relocated elsewhere and re-deployment opportunities do not materialise.