Northern Bank parent in profit but impairment charges rise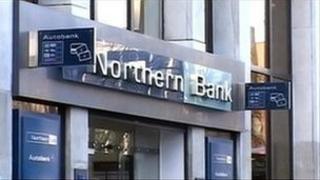 Northern Bank's parent company Danske Bank have posted a pre-tax profit for 2011 of 566 million euro (£485m).
The bank, which operates in a number of countries internationally, were expecting their profits to be higher.
The international bank said that their profits were affected as they had to pay loan impairment charges on commercial property segments in Ireland and Northern Ireland.
The charge caused by writing off bad debt was 1,774 million euro (£1,488m).
This dramatically reduced the bank's overall profitability.