Medal tribute to Cork air crash victim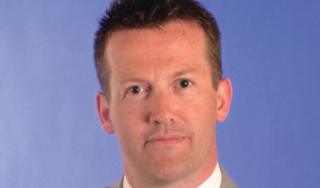 An accountant who died in the Cork air crash a year ago is to be remembered by friends and colleagues with a prize medal.
Pat Cullinan, 45, from Plumbridge, County Tyrone, was a partner in accountancy firm KPMG in Belfast.
He died alongside five other men when a Manx2 aircraft flying from Belfast crashed in Cork on 10 February 2011.
Mr Cullinan will be remembered with a new annual examination prize medal.
The Pat Cullinan Memorial Medal will be awarded each year to the Northern Ireland candidate who achieves the highest marks in the Chartered Institute of Taxation (CIOT) exams.
The first medal will be presented in February 2013 to the candidate with the highest marks in the 2012 exams.
"Pat's tragic death came as a terrible shock to everyone - especially to those in our Belfast office as well as to the many throughout KPMG who knew Pat as both a friend and colleague," said KPMG managing partner, Terence O'Rourke.
"The inauguration of this medal by the CIOT is a very fitting tribute to Pat's memory and, in particular, his talents and professionalism."
Anthony Thomas, president of the CIOT, said: "We hope that this medal will help bring some comfort to all who knew Pat and most especially his family, and that it will help refresh memories of Pat each time it is awarded."
Air accident investigators have not yet established what caused the crash.