Man charged over bomb found near Derry courthouse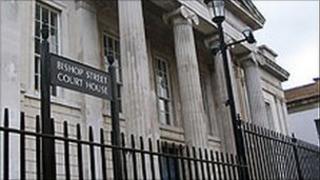 A 49-year-old man has been charged in connection with a bomb found near a courthouse in Londonderry.
The charges relate to the discovery of a 50 kilogram bomb hidden inside a beer keg in a parked car outside Bishop Street Courthouse in March last year.
The man has been charged with possession of explosives with intent to endanger life or property.
He is expected to appear at the magistrates' court in Derry on Tuesday.