Charities get over £500,000 of lottery funding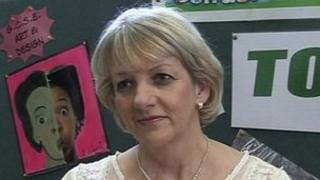 More than £500,000 of lottery funding has been awarded to 66 charitable organisations across Northern Ireland.
The Belfast Hospital School has received funding on £4,800.
The organisation helps young people who have been in hospital adapt to normal life once they have finished their treatment.
Antrim charity 'Eye Feel Good' has been awarded £10,000 by the Big Lottery Fund to set up an outdoor adventure centre on the shore of Lough Neagh.
Grants amounting to £554,553 were made available by the Awards for All programme.
The Belfast Hospital School project helps young people who have been in hospital and are now dealing with anxiety, low self-esteem and stress that means they are not ready to return to a mainstream school.
The project will support the young people to get involved in education again by taking part in lessons, group work and therapies.
Huge benefits
Michelle Godfrey, the principal of the hospital said the money will make a vital difference.
"Up to now, young people suffering from anxiety based school refusal had to be educated at home by tutors from the school, but this only reinforced the problem of their isolation," she said.
"But since October the Hospital School has borrowed rooms at the Link Centre in Barrack Street where we offer these young people support, and this grant will now allow us to rent our own dedicated space in the building.
"Coming to this school three or four days a week not only has huge benefits for them academically, but they have the chance to interact with people of their own age."
Geraldine Taylor's 14-year-old son Conor has just returned to mainstream education after attending lessons in the centre.
"Conor would not have been able to go back to school only for the support he got," she said.
"It was a big relief to see him going out the door, even just for a couple of hours a day.
"It got him socialising again and built up his confidence as well as getting him into a routine. It has been an absolute Godsend."
Richard Fee, who founded Eye Feel Good after his wife was treated for eye cancer, said their grant will be used to help people in the Antrim area with eyesight problems.
"The support my wife and I received when she was recovering from cancer was just incredible," explained Richard.
"I wanted to give something back so I set up Eye Feel Good to raise money to help other people who are living with this terrible disease.
"We will offer adventure activities including a climbing wall, orienteering opportunities, canoeing and stand up paddling."