HCL opening Kilkenny centre after Armagh closure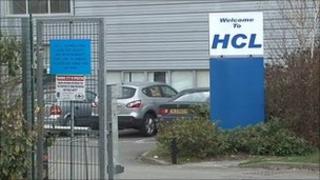 The Indian-owned group closing a call centre in Armagh is opening a new one in Kilkenny in the Republic of Ireland.
However, the company said the two developments are unconnected and jobs from Northern Ireland are not being transferred across the border.
HCL announced earlier this week that it was closing its call centre in Armagh with the loss of 170 jobs.
It is part of a programme of lay-offs which it is thought will affect about 255 staff in Northern Ireland.
It currently has a workforce of 800 in Belfast and Armagh.
On Wednesday, it emerged that the parent company HCLTechnologies is planning to create some 220 new jobs in Kilkenny with the establishment of a customer services centre there.
HCLTechnologies has confirmed that it is working in partnership with the Industrial Development Agency in the Republic to set up a European Services Centre.
The SDLP in Armagh has it is a slap in the face for locals and has questioned if the firm is motivated by the Republic's lower corporation tax.
In a statement HCL Technologies said the two developments are unconnected, and the jobs due to be created in the Republic have nothing to do with the lay-offs north of the border.
"The proposed investment by HCL Technologies in Kilkenny is not connected to the business operated by HCL BPO (NI) Ltd and there is no question of jobs being created there instead of in Northern Ireland," he said.