Three people are arrested after dissident searches in west Belfast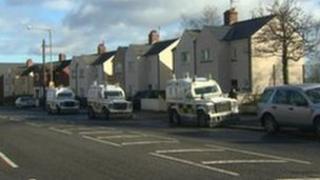 Three people have been arrested following searches in west Belfast in relation to dissident republican terrorist activity on Monday.
Two men, aged 31 and 45, and a 28-year-old woman were arrested under the Terrorism Act.
A number of items were removed for further examination.
On Sunday, a 35-year-old man was arrested following searches in the Springfield Road area of the city.
A number of houses, nearby public areas and parks, were searched by police officers during Sunday in connection with dissident activity.