Four men admit Portstewart fatal fight involvement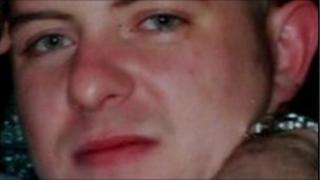 Four men have admitted involvement in a fight outside a nightclub in which a man died and another was injured.
Among the four is Coleraine man Francis Paul McCormick, 33, who is accused of the murder of Trevor Spiers.
Mr Spiers, 28, died of brain injuries after the incident outside Shenanigans' in Portstewart on 3 December, 2009.
Antrim Crown Court was told that the guilty pleas to the lesser charges should ensure McCormick's murder trial finishes before the Easter recess.
In addition to the charge that he unlawfully fought and made an affray, McCormick, of Queen's Court, also pleaded guilty to assault occasioning actual bodily harm to Michael Paul Black, who was injured during the fighting.
McCormick's 22-year-old nephew Paul McCormick from Edenmore Way, Ballymoney, also pleaded guilty to assaulting Mr Black and the charge of affray.
The other two accused to plead to the affray were 33-year-old Luke McArthur from Portstewart Road, and 25-year-old Robert Peter Henderson, of Greenhall Manor, both Coleraine.
Henderson also admitted assisting offenders by disposing of a necklace.
Judge David McFarland explained to the jury that in addition to the guilty pleas there had been "some development" in the case which the prosecution needed a further period of time to consider.
It is hoped that the trial, sitting in Coleraine Courthouse, will continue on Thursday.