£16m fraudster William Ronald Marks used sister's account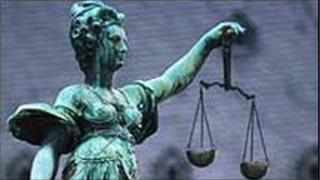 A woman who allowed her multi-million pound fraudster brother to use her bank account has been given a 12-month conditional discharge.
Carol Kealey, 53, from The Crescent in Coleraine, admitted obstructing police between January 1998 and January 2004.
Last week her brother William Ronald Marks, 55, was one of three men who admitted offences in a £16.2m Ministry of Defence cash-for-contracts case.
The three were released on bail and are due to be sentenced early next month.
Marks, from Richmond Avenue in Lisburn, pleaded guilty to 11 counts of corruption by an agent accepting a bribe and three further charges of converting the proceeds of criminal conduct on dates between March 1998 and February 2004.
The other two were 73-year-old James Daniel McGeown from Cadogan Park in Belfast and John Symington, 55, from the Laurel hill Road in Lisburn.
McGeown pleaded guilty to 16 counts of corruption by offering bribes while Symington admitted four charges of corruption by accepting a bribe as an agent.
At the time of the offences McGeown was a director of security firm VIS Ltd, Marks was deputy senior contracts manager with the MoD in Northern Ireland and Symington worked as a quantity surveyor with the MoD in Northern Ireland.
The frauds relate to Ministry of Defence contracts for electrical and security equipment and supply and installation of CCTV systems services amounting to around £25m.
Kealey, Marks' sister, had originally been charged with laundering the cash by converting or transferring the funds but those charges were "left on the books".