Ravenblack Developments placed into administration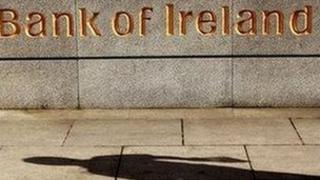 A property firm which once planned a huge marina development on Strangford Lough has been placed into administration by Bank of Ireland.
Ravenblack Developments owes several million pounds and it is unclear how much the bank will be able to recover.
The company has a 5.75 acre development site in Derriaghy near Belfast and a 2.2 acre site at Cumnock in the west of Scotland.
It previously owned Gocean Lodge in Killyleagh but that was placed into receivership by Bank of Scotland in April 2011.
It was there that the firm had planned to build a 140-berth marina and 335 homes, however, that was blocked by planners.
The administrators' report said that the firm traded profitably until 2007 until the property market downturn "placed significant working capital pressure on the company".
The director of the company, David Hassard, was declared bankrupt in February 2011.
The company's last set of accounts, for 2007, showed it had bank borrowings of £6.5m and owed more than £7m to other creditors.