Phoenix Supply to reduce gas prices by 8.5%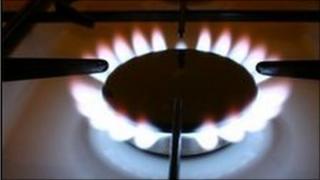 Phoenix Supply has announced an 8.5% reduction in its gas prices for households and small businesses.
The new lower rates will apply from 1 April.
Phoenix said the price cut was due to a fall in the wholesale cost of gas. It said its average yearly domestic gas bill would drop by £51 to £550.
The utility regulator, Shane Lynch, welcomed the announcement by Phoenix and said it was good news for domestic gas consumers in greater Belfast.
"We strongly believe that the price paid for gas must reflect the actual cost of delivering gas to consumers' homes and are committed to ensuring energy bills are as low as they can be," he added.
He said he would continue to monitor international wholesale gas prices, and ensure any "significant downward changes" are reflected in lower gas bills for consumers.
Managing director of Phoenix Supply David Strahan said the price demonstrated his company's commitment "to delivering natural gas at the lowest sustainable price to our customers".
"This price reduction once again establishes our prices as being lower than the average standard tariffs applicable in both Great Britain and the Republic of Ireland," he said.
Firmus Energy said it would continue to honour its commitment to domestic credit customers in greater Belfast to provide 10% cheaper natural gas than Phoenix for the first year after a customer switches and 5% cheaper for the second year.