Former Methodist minister Macaulay put on Sex Offenders' Register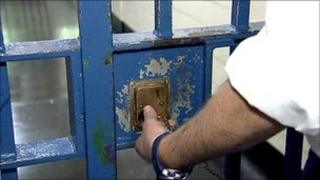 A former Methodist minister who resigned as a chaplain at Magilligan prison has been put on the Sex Offenders' Register after he admitted having indecent images of children.
William Alan Macaulay, 52, pleaded guilty at Antrim Crown Court to a total of 14 charges dated from August to November 2010.
Macaulay, of Ballynacree Drive, Balnamore, Ballymoney, was released on continuing bail.
He will be sentenced next month.
The first of the charges he admitted, dated 10 November 2010, accused the shamed cleric of possessing a video of indecent photographs of a child or children.
The next 12 offences were seperate charges, dated from 1 September to 14 October, 2010 of possessing indecent photographs of a child.
Macaulay, was also charged that between 31 August and 11 November, 2010, he had in his possession a total of 66 indecent photographs of a child.
When initially charged, the Methodist Church in Ireland released a statement which said: "Mr Macaulay has resigned as a minister of the Methodist Church in Ireland.
"He has not functioned as the Methodist chaplain to Magilligan Prison since November 2010".
He also left his position as a youth sports coach at one of Northern Ireland's top ladies' hockey clubs, Ballymoney.