Man admits killing Trevor Spiers outside Portstewart nightclub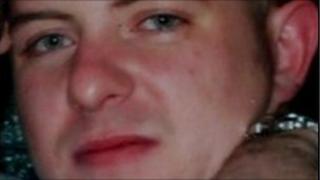 A Coleraine man has been warned he is going to jail for the unlawful killing of a man during a brawl outside a Portstewart nightclub in December 2009.
On Thursday, Francis Paul McCormick, 33, pleaded guilty to the manslaughter of Trevor Spiers.
McCormick was one of four men who had already admitted involvement in the fight.
It happened outside Shenanigans' nightclub. Judge David McFarland released McCormick on bail.
The Antrim Crown Court judge, sitting in Coleraine, told McCormick from Queens Court, Coleraine, "as I said before, a custodial sentence is inevitable in this case".
Dismissing the jury panel, the judge said that there were a number of issues as to what actually happened on the night of the incident and what was the cause of Mr Spiers' death.
He said these had only been resolved after ongoing discussions between several doctors.
However, he added that McCormick "now accepts he is responsibile for the death of Mr Spiers, but that he did not intend to kill him or to cause him really serious harm".
McCormick will be sentenced at the end of next month along with three others who have admitted involvement in the brawl outside the night club.
Earlier this week, McCormick along with three other men admitted involvement in the fight in which Mr Spiers died and another man was injured.
In addition to the charge that he unlawfully fought and made an affray, McCormick also pleaded guilty to assault occasioning actual bodily harm to Michael Paul Black, who was injured during the fighting.
McCormick's 22-year-old nephew Paul McCormick from Edenmore Way, Ballymoney, also pleaded guilty to assaulting Mr Black and the charge of affray.
The other two accused to plead to the affray were 33-year-old Luke McArthur from Portstewart Road, and 25-year-old Robert Peter Henderson, of Greenhall Manor, both Coleraine.
Henderson also admitted assisting offenders by disposing of a necklace.