PSNI rehiring to be investigated by Audit Office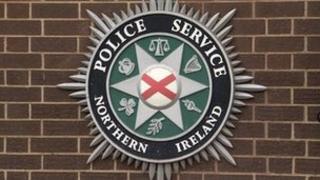 An investigation by the government's spending watchdog into the PSNI's rehiring of retired officers as civilian staff will begin next week.
The audit office hopes to have a draft report ready by the end of May.
The BBC has learned the police have paid more than £60m to a recruitment agency during the past five years.
Hundreds of former RUC officers have been rehired by the PSNI on temporary contracts after retiring with generous Patten redundancy packages.
Belfast-based employment agency Grafton Recruitment is the sole provider of temporary staff for the PSNI.
It has been paid more than £60m by the police the past five years.
The money it was paid included the cost of salaries for those staff, as well as agency fees.
Value for money
Members of the Policing Board have questioned whether the policy offers value for money and asked the audit office to investigate.
A number of current and former officers have expressed similar concerns to the BBC.
Norman Baxter, who was one of the PSNI's most senior detectives when he retired in 2008, said: "I think there is some concern that there isn't the transparency that the public would expect of people in the public service."
Alan McQuillan, a former assistant chief constable who retired in 2003, said: "I don't know of any other police force that uses this sort of approach in the long-term."
The audit office has now agreed the terms of reference for a value for money review which will begin next week.
There are currently more than 300 former RUC officers employed in civilian roles on temporary contracts.
The investigation will try to establish exactly how many retired officers have been rehired since the Patten redundancy scheme was introduced 10 years ago, and the nature of their contracts.
It will also examine the process for awarding the contract to the recruitment agency.
The PSNI has been told the audit office expects to have unfettered access to documents and other evidence it deems necessary.