Northern Ireland mortgages only region of UK to go up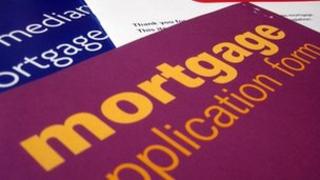 Northern Ireland was the only area of the UK to see an increase in the number of mortgages issued in the final quarter of 2011.
The Council of Mortgage Lenders said that the number of loans increased by 4%, compared to the same period in 2010.
In the final quarter of 2010, 2,500 mortgage loans, worth £240m, were issued.
But across the UK as a whole the number of loans fell by 3% compared to 2010.