Leukaemia survival rates best since records began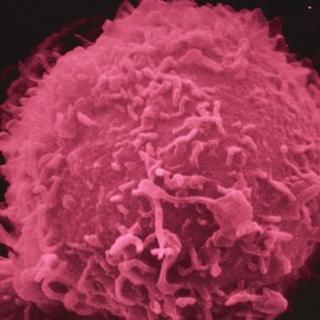 Survival rates for patients with leukaemia in Northern Ireland are at their highest level since records began.
The Northern Ireland Cancer Registry (NICR) at Queen's University Belfast has examined the survival time since diagnosis of leukaemia sufferers.
It first started collecting the data in 1993.
The NICR has also found an increase in survival rates amongst pancreatic cancer sufferers.
There has been a doubling in survival for patients diagnosed with pancreatic cancer in 2010, compared to 2008, which researchers said could be attributable to the centralising of services at the Mater Hospital in Belfast.
Though the survival rate is still low, rising from 9% in 2008 to 18% in 2010.
In the 1960s and 1970s survival rates for children diagnosed with leukaemia were under 10%.
Now, they have a more than 80% chance of living for at least another five years.
The audit revealed that each year about 12 children aged under 14 are diagnosed with acute leukaemia. Currently, there are more than 200 people living with leukaemia in Northern Ireland who were diagnosed as children.
The audit results come just days after Queen's University received an award at Buckingham Palace for its leadership of the Northern Ireland Comprehensive Cancer Services programme.
Dr Anna Gavin, the director of the NICR, praised the work being done.
"Examination of data for pancreatic cancer patients diagnosed in 2010 shows a doubling of survival, a real breakthrough for this disease," she said.
"If such a survival improvement was seen from a new drug, it would hit the headlines internationally."
Health Minister Edwin Poots was also complimentary about the work being done to fight cancer in Northern Ireland.
"I wish to congratulate Queen's University on receiving this prestigious award for a comprehensive cancer centre and I am delighted that patients in Northern Ireland are benefiting from innovative approaches to delivering cancer services," he said.
"The longstanding partnership between my department, the health and social care trusts and Queen's University illustrates the importance of investing in research and development and the contribution that clinical research can make to our health and to our local economy.
"It is a real credit to Northern Ireland to have this recognition and great news for cancer sufferers that they have a greater chance of recovering."