Stephen Farry says checks in place for work experience schemes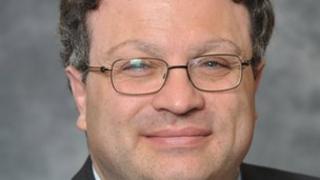 Employment Minister Stephen Farry has said there are checks in place in Northern Ireland to prevent firms taking advantage of those on work experience.
Representatives from dozens of UK companies are to meet in Westminster on Wednesday to discuss concerns about the government's work experience schemes.
Several firms have already withdrawn from the programme.
It follows protests that unemployed young people are being exploited.
Others have called on ministers to withdraw a threat to remove benefits from people who fail to complete a placement.
Mr Farry said the "vast majority of businesses are extremely responsible in the way that they do things".
"They don't have to offer people work experience and indeed for people who go on these programmes there is entirely a voluntary effort," he said.
"Our department very closely monitors that and there are methods for complaints, so there are ongoing checks that are made regarding this.
"If employers are abusing the system they won't be used again."