Teen in court on burglary charges linked to letterbox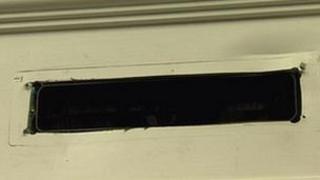 A 17-year-old boy is due to appear at Lisburn Youth Court later charged with burglary.
He is also charged with going equipped, criminal damage, attempted theft of and from a motor vehicle.
The charges relate to an incident where a youth was found with his arm stuck in the letterbox of a house in west Belfast on Thursday.
The youth was arrested after being spotted by a police patrol in Margaretta Crescent.
Firefighters had to detach the letterbox from the door and the teenager was then taken to Lisburn police station where it was removed.