Northern Irish developers declared bankrupt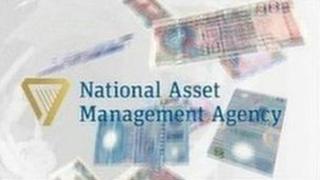 Two major Northern Irish developers who saw their empires collapse in the Irish property crash have been declared bankrupt.
Official bankruptcy notices were published on Friday for Peter Dolan and Paul Neill.
Mr Dolan ran the Jermon property group which stretched from Dungannon to Poland.
Most of the group's properties have been repossessed by Nama, the Irish government's bad-debt bank.
Portaferry-based Mr Neill had a portfolio of properties in Belfast and County Down. In 2011 the former Anglo Irish Bank took control of two of his retail parks in Bangor over a £37m debt.
At one time his main company, Kilbright Developments, owned a Hawker 850 private jet valued at more than £5m.
Mr Dolan formerly owned an Agusta A109A helicopter and as late as 2009 the Sunday Times Rich List estimated his wealth to be around £40m.
He set up Jermon in 1997 as a way to reinvest profits from the family pharmacy business.
The firm's first major project was the development of Northern Ireland's first purpose-built Tesco in Dungannon.
The company expanded throughout the property boom borrowing heavily to buy assets in London and Scotland. It also bought properties in central Europe, including an airport in Hungary.
In Northern Ireland its properties included the Springhill Shopping Centre in Bangor and the Linen Green near Dungannon.
The business came under severe pressure as a result of the banking and property crisis and was placed into administration in early 2011.
In a statement of affairs, filed at that time as part of the insolvency process, the company stated its assets were worth £91m but its bank debts were £191m.