Coalisland sex attacker Thomas Ward gets indeterminate term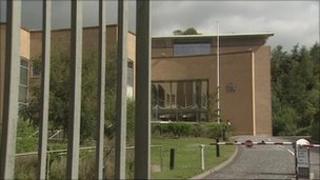 A Tyrone man described as a dangerous sex offender has been told he will only be released from prison when he no longer poses a risk to women.
Thomas Ward, 24, from The Glen in Coalisland, was given an indeterminate jail sentence for attacking a woman while she was out jogging last year.
It was Ward's second conviction for a sex attack.
In 2007 he was jailed for four years for indecent assault and false imprisonment.
That followed an attack on a woman in his car in Coalisland.
Since his release the court heard he has consistently breached the terms of a sexual offences prevention order.
In February 2011, he followed and attacked a woman as she jogged through Cookstown.
Judge David McFarland said the only reason the assaults were not more serious was through the good fortune and resilience of his victims.
He ordered that Ward serve and indeterminate prison sentence with a minimum of two years and will only be released when he is no longer thought to pose a risk of reoffending.