New car sales in Northern Ireland up on last year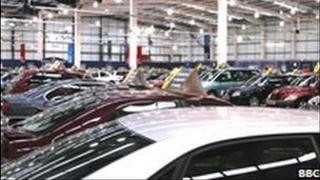 Almost 4,000 new cars were bought in Northern Ireland in February.
According to figures from the Society of Motor Manufacturers and Traders, that is 250 more than in the same month last year.
The number of cars bought in Northern Ireland is still disproportionately higher than the rest of the UK.
Despite having just half the population of Wales, Northern Ireland people last month bought three times as many cars as the Welsh.