Nama to offer NI investors loans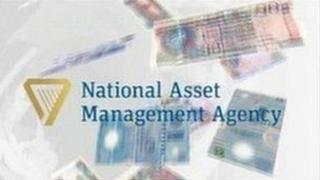 The Irish government's National Asset Management Agency (Nama) has said it will try to revive Northern Ireland's commercial property market.
It will offer to lend to investors who want to buy property from it.
Nama proposes to offer up to 70% finance to purchasers of commercial property under the control of the agency or receivers appointed by it.
This unusual arrangement is known as "vendor financing".
It is used in circumstances where banks are reluctant to lend for property purchases.
Nama chairman Frank Daly confirmed on Thursday that it will extend its vendor finance policy to Northern Ireland.
"Vendor finance will help bring international capital into both the Republic of Ireland and Northern Ireland markets and add price tension," he said.
"Nama is not a bank and sees vendor finance as an aid to market participation - but applied to the right product and right client, it can be a significant positive for investment and employment in Northern Ireland."
Nama controls loans of about £3.5bn which were made to Northern Ireland developers and investors.