Man released after alleged rape in Twinbrook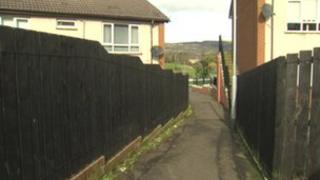 A man arrested following an alleged rape in west Belfast on Saturday has been released on bail.
A 26-year-old man told police he was walking in the Aspen Walk area of Twinbrook when he was approached by a stranger and forced into an alleyway.
He said a group of men then held him down while he was sexually assaulted.
The arrested man and other witnesses have denied that a rape occurred. Police are still investigating the incident.