Armed Forces recruiting 750 people from Northern Ireland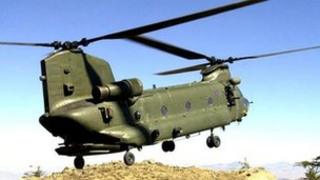 The Armed Forces want to recruit 750 people from Northern Ireland over the next year.
The majority of the jobs will be for positions in the Army, around 300 are for full-time posts, with another 300 part-time.
The rest of the jobs are in the Royal Navy and Royal Airforce.
The jobs cover a wide range of trades and professions, with engineers, medics and logistical personnel particularly in demand.
Lt Col Dick Rafferty, head of Army recruiting in Northern Ireland said: "The Army alone plans to recruit 600 people through its offices in Northern Ireland with roughly half of these being spare-time opportunities with the Territorial Army.
"As well as soldiers, we are also recruiting officers. With more university graduates striving to get onto the career ladder than ever, an officer career in the Armed Forces is a great choice."
Col Rafferty said the two-day event was aimed to give those attending "a flavour of what life in the forces might be like".