Domestic rates to rise with inflationb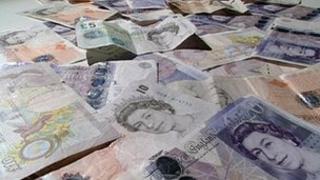 The regional rate will rise by 2.2% in the financial year 2012/13, the finance minister has announced.
Sammy Wilson said this represented an "effective freeze" as it capped the rise to the rate of inflation.
The executive said it was committed to increase regional rates by the level of inflation over the next four years.
"This contrasts with an average rise of over 10% in the domestic regional rate across the last four years of direct rule," said Mr Wilson.
"Although we all want more resources to be available to the executive, many households and businesses are finding things increasingly difficult.
"This executive is committed to ensuring that household and commercial budgets are protected during the continuing downturn.
"The small increase in the regional rate, of 2.2% in cash terms, ensures that the executive can continue to help local ratepayers through challenging economic times."
On Tuesday, the assembly approved of the Rates (Regional Rates) Order (Northern Ireland) 2012.
From 1 April 2012, the regional rate, expressed in terms of pence per pound will, for domestic property, be 0.3780 pence (in 2011/12 it was 0.3698 pence) and for non-domestic property, the rate will be 32.15 pence (in 2011/12 it was 31.46 pence).
Businesses will receive a rates concession if they install equipment such as solar panels and wind turbines.
"This Order is a harmonising measure which brings practice in Northern Ireland into line with the rest of the UK," said Mr Wilson.
"The measure is about providing the right signals to business that the executive and assembly support investments which businesses claim might help reduce their energy costs."