Woman guilty of defrauding boss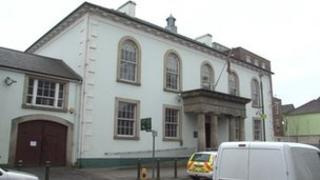 A 26-year-old County Fermanagh woman has received a 21 month suspended sentence for fraud and theft.
Aine McManus, from Manger Road, Belleek, pleaded guilty to seven counts of theft and defrauding her employer of almost £73,000.
She worked for Sean McCauley, who ran SMC Services, a domestic appliance service, parts and repair business.
McManus was sentenced on Tuesday in Enniskillen. The sentence was suspended for three years.
Her fraud resulted in HM Revenue & Customs bringing in a recovery team to collect VAT and PAYE that Mr McCauley believed had been paid.
The court was told the thefts and fraud had started in April 2007 and continued until March 2010.
Blatant theft
The court also heard that when caught, McManus had very little money in her bank account.
Sentencing her, Judge Melody McReynolds said McManus had dissipated the money she embezzled on socialising, buying a car and generous gifts, especially for her partner.
She said it had been a "very blatant and direct theft" and detection was inevitable.
She told McManus that her actions had jeopardised the employment of those she herself worked with.
In a victim impact statement to the court, Sean McCauley said the crime had had a great impact on his family, his business and his staff. He said there had been no pay rises for his 12 staff and no new staff had been taken on.
He had reached an agreement with HMRC to freeze the interest and penalties on the outstanding bill, but that debt was likely to take eight years to pay back.