Belfast apartment buyers in court over delays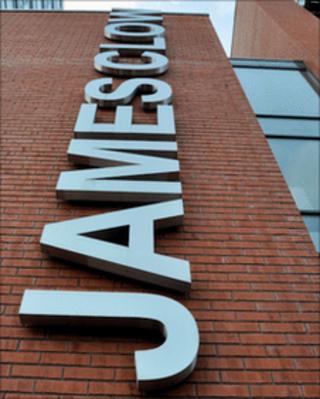 More than 20 property buyers have launched a High Court bid to get out of purchasing apartments in a new Belfast city centre development.
In a group action against the developer Sarcon No 177, purchasers claim their contracts should be scrapped due to delays in the planned completion date.
The apartments are in the James Clow Building at Princes Dock Street.
The buyers said they should get their deposits back due to slippage from the scheduled completion date of May 2009.
Sales in excess of £200,000 were agreed on the flats at the height of Northern Ireland's property boom.
Sarcon No 177 is controlled by Cookstown developer Desmond Nugent.
A key issue involves a contractual clause which allows the developer a reasonable period of extra time for delays outside its control.
Sarcon has claimed its contractor encountered a number of difficulties, including problems with the foundations for two adjoining buildings and adverse weather conditions.
Lawyers for the plaintiffs have argued that the clause only entitled them to ask for an extension, rather than demand it.
Sarcon has also counter-sued in an attempt to enforce the contracts.
But defending the group action against it, counsel for the developer argued today that there was a mandatory allowance for an extension of time.
Mark Horner QC also rejected an alternative interpretation of the terms of the contract.
He told the court: "We say that it does not take into account that the completion date is not a date fixed in stone.
"It is only a target date."
Mr Justice Deeny is expected to reserve his verdict following the hearing.