Martin McGuinness considers meeting Queen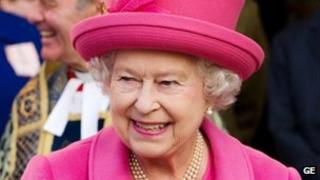 Sinn Fein's Martin McGuinness has said he is considering meeting the Queen for the first time.
The Queen is expected to visit Northern Ireland later this year as part of her Diamond Jubilee tour of the UK.
In an interview with the Irish state broadcaster RTE, Mr McGuinness said no final decision had been taken about meeting the Queen.
However, he said it was important to recognise he was "deputy first minister for all the people".
"I want to be a deputy first minister for everybody - for the unionist people, for the loyalist people, for the Protestants and the dissenters and those who don't believe in anything," he added.
Mr McGuinness said Sinn Fein would make a decision as a party on the best way to handle any forthcoming visit by the Queen to Belfast.
Sinn Fein leaders refused to meet the Queen during her historic first visit to Dublin last year, and party members stay away from events she attends on visits to Northern Ireland.
Although Martin McGuinness snubbed an invitation to a dinner attended by the Queen at Dublin Castle last May, he later spoke positively about the visit.
He said: "It was very interesting that the Queen of England spoke in Irish, it was very interesting that she stood in honour of those who gave their lives for Irish freedom."
He praised her again in the RTE interview on Wednesday, saying he was particularly impressed by her Dublin speech.